Farmville 2 Caramel Kitchen is the newest  limited time building that will be added in the game this August. The goal of the Caramel Kitchen is to make Caramel to earn Coins and Caramel Points. You can then exchange these points with exclusive rewards. The Caramel Kitchen is scheduled for release on Tuesday (August 29th).
Place the Caramel Kitchen in your farm to start the feature.
Here's a view of the Caramel Kitchen materials that need to be collected:
Ask your friends for the following CARAMEL KITCHEN materials:
Caramel Fountain Base
Autumn Jar
Table Planks
Here's a look at a completed CARAMEL KITCHEN.
List of recipes for the CARAMEL KITCHEN: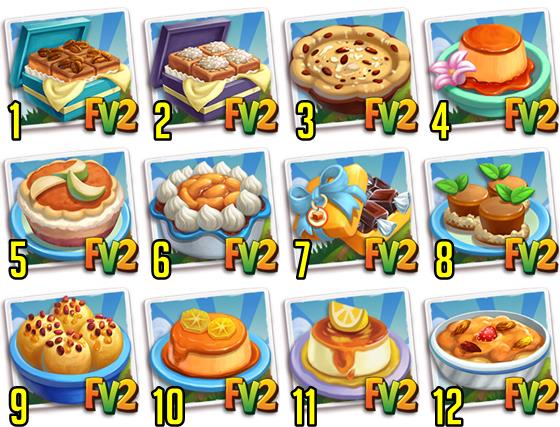 Salt of the Earth
Coco for You
Mellow Magic
Whimsical Winter
Pear affair
King's Peach
Fig Jagger
Two to Mango
Berry Breeze
Orange Spice
Lemon Lush
Raisin Roof
REWARDS:
Fiery Autumn Bench
Amber Autumn Arch
Rustic Fall Fence
Mini Irish Painted Donkey
Here are some of the images that are associated with this feature.
Need help or suggestions?