Raise Ostrich and start collect colored eggs then start carving it intricate designs in Farmville 2 Carving Corner feature. There will be three types of Carved Colored Eggs to collect and once you collected enough you will win an exclusive White Mulranny Irish Goat. Below is an early preview of this feature including the colored eggs and the Carving Corner building itself.
Carving Corner
Place the Carving Corner in your farm to start this feature.
Upon placing, Barbara will visit your farm and explains this feature.
After the scene with Barbara, you will now have a chance to view the parts and materials that you need to collect in order to build the Carving Corner.
As we can see from this picture, we will need the following materials:
Egg Holders
Bucket of Primer
Carving Chisels
Once we collected the required amount of parts and materials, we can now finally complete the Carving Corner:
If you are familiar with previous feature like the Fletching Bench (this is the one which we collect Pheasant Feathers) or Duck Watching Station, this time we will need OSTRICH to collect rare eggs. There will be three type of eggs, they are as follow:
Feeding Adult Ostrich will get us  a Colored Eggs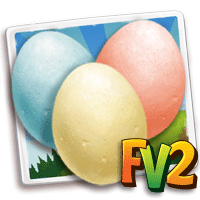 UNCOMMON: Carved Daisy Egg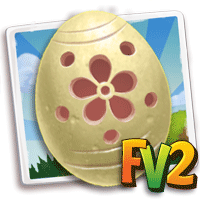 RARE: Carved Fish Egg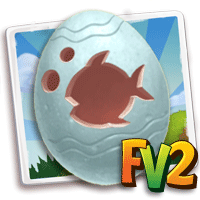 ULTRA RARE: Carved Butterfly Egg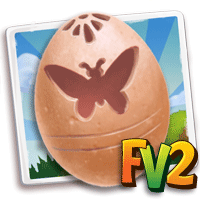 There will be a required number of Carved Daisy Egg, Carved Butterfly Egg and Carved Fish Egg to collect. Once you collected all, you will WIN a Baby White Mulranny Irish Goat.
Need help or suggestions?