Farmville 2 Cat Cottage is the newest version of the Cat Adaption feature that will be released this December. This feature will allow players to have an additional member of their farm animals but to get it, they must perform and complete missions. The difference with the Cat Cottage and the Cat Adoption Race, this time players will be touring several cities in search for missing Persian Kittens.
Here's a look on your regular CAT COTTAGE:
If you are planning to get the early access, you will get a uniquely design CAT COTTAGE that are exclusive for early access goer.
Here's the preview of the new cats that will be yours if you complete this event.
Calico Cats
Orange Persian
White Persian
Smoke Persian
Gray Persian
During this event, you can also WIN decorations that you can place in your farm. Here are some of them:
Cat Playhouse
Cat Bed
Here's a preview of some of the images that are associated with the Cat Cottage: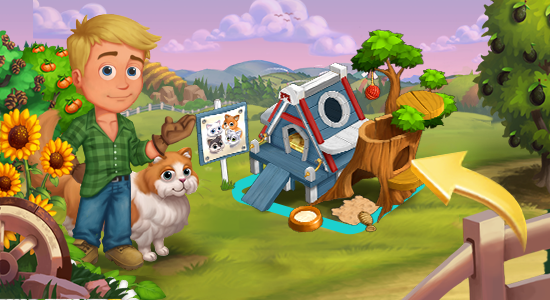 Need help or suggestions?