Help Percy collect Club Badges in Farmville 2 Clubhouse 3 week feature. Barbara is setting up a Clubhouse for Percy and his friends as they are planning to form a secret club. Since Barbara is busy with her B&B, she is asking us a favor if we could watch over Percy and his friends. This feature will be released and available on June 9. With that in mind, we give you an early look of the Farmville 2 Clubhouse.
Barbara is excited for Percy's new clubhouse.
Build Percy's Clubhouse and win a baby Golden Laced Frizzled Polish Chicken.
Collect the materials and build the Farmville 2 Clubhouse with your friends.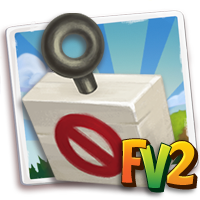 Clubhouse Signs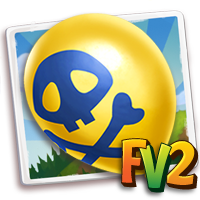 Pirate Balloon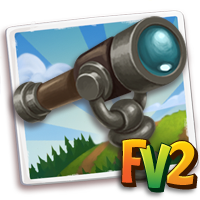 Lookout Telescope
If you happen to collect enough materials, you can finally build the Farmville 2 Clunhouse.
Here's a look of some of the unconfirmed rewards the the Clubhouse may give: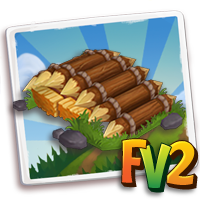 Play Bridge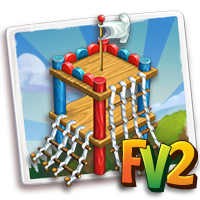 Clubhouse Lookout
Baby Golden Laced Frizzled Polish Chicken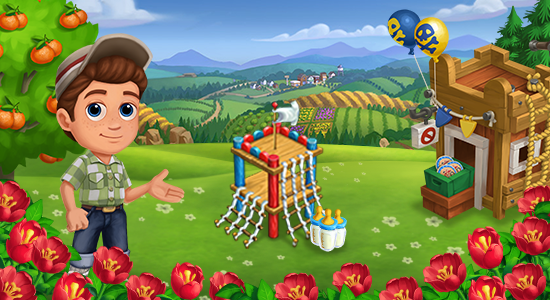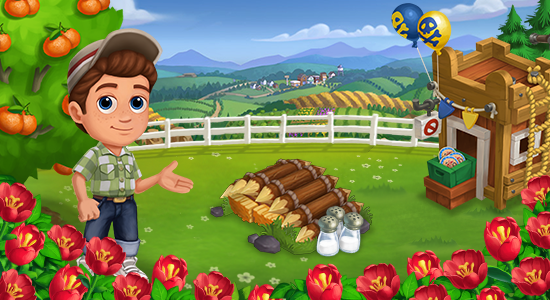 Need help or suggestions?