Farmville 2 Farm Lab is a new feature where you can place and build this building in your farm. This is similar to the previous release where we will collect animal token, crop token and tree token. Once we collect enough Sample Points, we can then exchange it for exclusive rewards that are designed specially for the Farm Lab. This will start on Tuesday (September 6th).
Build the Farm Lab:
Collect the following parts to build the FARM LAB:
Microscope
Test Tube Stand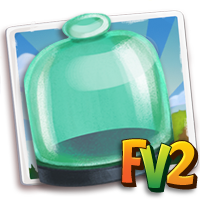 Bell Jars
Once you have enough parts, you can finally have a completed FARM LAB.
The goal of the FARM LAB is to collect points:
Scrapbook Chip
REWARDS:
Log Flower Pots
Suspended Watering Can Fountain
Baby White Huacaya Alpaca
Adult White Huacaya Alpaca
Need help or suggestions?