Farmville 2 is set to release a new feature in the game where we can travel to a new farm called the Farmville 2 Gourmet Farms. This will be a new farm for us players to go to and play. We can plan new crops that are exclusive to this farm. We can also decorate it with new decorations. Here we will give a preview on so far what we have gathered. among them are the loading screens and the farm itself plus decorations.
DECORATIONS:
Vineyard Archway
Wine Barrel Chair
Fairyland Bench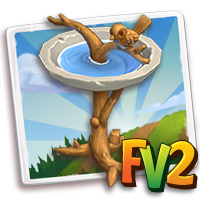 Timber Birdbath
Wheelbarrow Centerpiece
Wine Barrel Chair
Red Door Cottage
Barrel Fence
Terraced Stone Fence
Living Willow Fence
Need help or suggestions?