Farmville 2 Guarana Berry is the newest limited time crop which  will be added in the game this December. You can plant the Guarana Berry, harvest and master this new crop  up to blue ribbon. Also  included on this release are a new batch of limited edition animals and trees. Among them are the Doughnut Peach Tree, White Champaca Tree, Tortoiseshell Guinea Pig, Red Kiko Goat and more! You may start seeing these items starting December 25th.
CROPS:
Guarana Berry
ANIMALS:
Luing Cow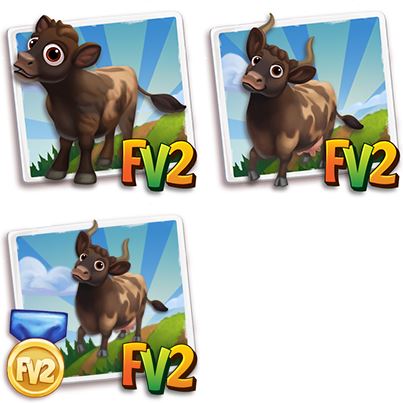 Brindled Florida Cracker Mini Cow
Red Kiko Goat
Tortoiseshell Guinea Pig
TREES:
White Champaca Tree
Doughnut Peach Tree
West Indian Sandalwood Tree
RECIPES:
White Champaca Vase
Guarana Smoothie
Grilled Doughnut Peach Salad
West Indian Sandalwood Perfume
West Indian Sandalwood Oil
Doughnut Peach Galette
White Champaca Chandelier
Guarana Energy Bars
Need help or suggestions?