Build a Farmville 2 Mini Cow Corral and win a baby Mini Longhorn Cow next week! Gus is introducing this new 4 week feature as we are going to win rewards each week by doing a series of tasks. We already have here pictures of this unreleased Mini Cow Corral. It will also show you the different items we will need in order to complete it plus the rewards.
Mini Cow Coral Cow:
Build a Mini Cow Corral
Arrange a Meet and Greet to welcome it to your farm!
Adopt a baby Mini Longhorn Cow!
Place the Mini Cow Corral in your farm to see what items you will need in order to build it.
You can see here the different materials we will need in order to build the Mini Cow Corral.
The items you will need to collect to build the Mini Cow Corral are as follows:
Sacks of Sawdust
Orange Saws
Oak Planks
Once you have collected enough materials you can now finally complete the building. As a last part of the requirements, you will need to ask your friends for help to complete it. Here is what a Mini Cow Corral will look like:
The Mini Cow Coral will be a 4 week feature. Each week there will be a series of tasks to be completed. Once you complete it, the Mini Cow Corral will improve it's appearance.
REWARDS: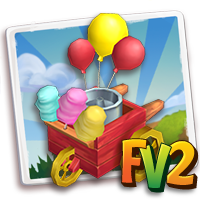 Mini Cotton Candy Cart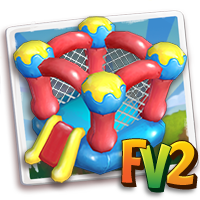 Mini Bouncy Castle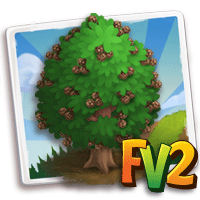 Japanese Cedar Tree
Mini Longhorn Cow
Need help or suggestions?