Prepare for another Starting Gate feature as Zynga is releasing the Farmville 2 Mini Donkey Starting Gate next into the game. Start collecting baby bottles because you will need atleast 5 adult mini donkeys to start a race. Same goal with the previous starting gates, you will need to hold and start atleast 5 races to win a Fawn French Lop Rabbit. Each race you started will earn you a chance to win up to 1,00,000 coins. The Mini Donkey Horse race will start August 4 (Tuesday).
Build a Starting Gate for the Mini Donkey Races!
Feed your mini donkeys to prepare for the race!
Win an adorable baby Fawn French Lop Rabbit!
Starting Gate
Start building the Mini Donkey Starting Gate by clicking it to see what items you will need to collect.
Collect the following materials to build the Starting Gate in your farm: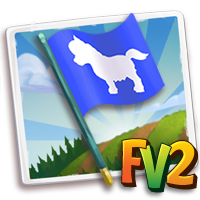 Mini Donkey Flags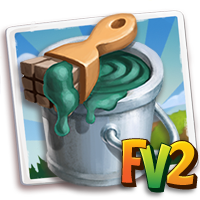 Dew Turqoise Paint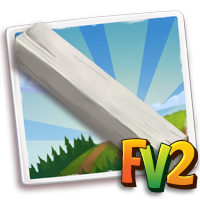 Wooden Post
Here's a look on a completed Derby Starting Gate.
Coins rewards. Everytime you start a Mini Donkey race, you will have a chance to win coins of up to 100,000 if you pick the winning mini donkey correctly.
Final reward if you started 5 Mini Donkey races:
Fawn French Lop Rabbit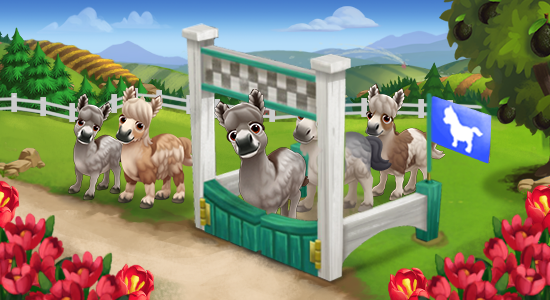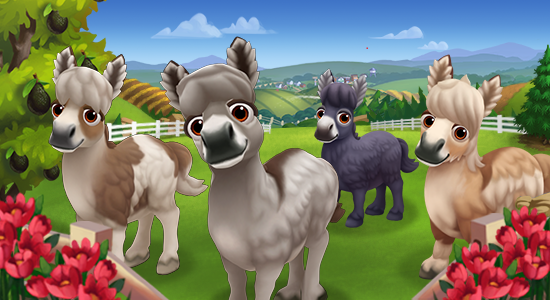 Need help or suggestions?