Farmville 2 Pink Maiden is the latest soon to be released limited time crop in the game. You may plany, harvest and master this new crop up  to blue ribbon. There's also a new set limited edition animals, trees and decorations included on this release. Among that will be included are the American Drum Horse, Ragusano Mini Donkey, Oregon Ash Tree, Brandt's Hedgehog, kakadu Plum Tree and more. Expect these new premium items to become available at the store this Febuary 5th.
CROPS:
Pink Maiden
ANIMALS:
Spot Eared White Chinchilla
Ragusano Mini Donkey
American Drum Horse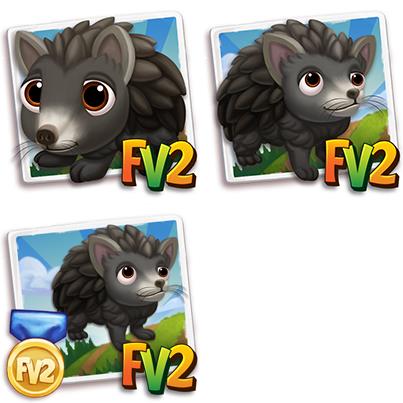 Brandts Hedgehog
TREES:
Kakadu Plum Tree
Forest Fever Tree
Oregon Ash Tree
DECORATIONS:
Purple Ivy Fence
Purple Ivy Pergola
Romantic Spring Swing
Need help or suggestions?