Spring rain is here again in Farmville 2 as the newspaper Farmville Herald announces the arrival of a new feature Spring Rain. We have all the the details here about this feature and we hope it may help you prepare for it.
Preparing for the Rain!
Missions:
Rain, Rain, Come Again Another Day!
Missions: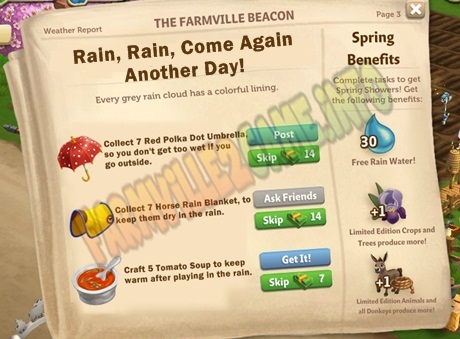 Cloudy with a Chance of Rainbows!
Missions:
Need help or suggestions?