A new set of limited edition items will be coming in the Market featuring the Farmville 2  Bilberry Baggins. The items will be available next week and the set includes Bilberry crops, White Tea Olive Tree, Cork Bark Elm Tree, Dominique Chicken, Charnequeira Goat and Noni Tree.
CROPS: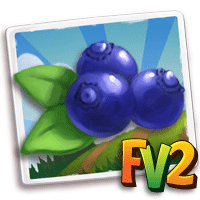 Bilberry
TREES:
Noni Tree
White Tea Olive Tree
Cork Bark Elm Tree
 ANIMALS:
Black Painted Katahdin Sheep
Dominique Chicken
Russet Paradise Shelduck
Charnequeira Goat
Need help or suggestions?