The Farmville 2 Cookbook Counter is the newest feature that will be added  in the game this November. The goal will be is to help Marie to gather some of the best recipes so that she can put it in a holiday cookbook at the Farmville 2 Cookbook Counter. Collect recipe points by planting and harvesting crops, taking care of trees or raising baby animals. A  lot of rewards are in waiting for you to be won. The Cookbook Counter is available on November 7th.
Place the Cookbook Counter in your farm:
Here's a look at the materials that are need to be collected for the Cookbook Counter:
Ask your friends for the following parts for the Cookbook Counter:
Cookbook Stands
Recipe Card Holder
Marble Countertops
Once you have enough parts, you'll ask your friends for help to build the Cookbook Counter:
Here's a look at a completed Cookbook Counter:
Collect the following tokens for the Cookbook Counter:
Recipe Point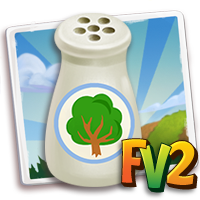 REWARDS:
Kitchen Tiled Arch
Teacup Trellis Fence
Outdoor Stone Fountain
Cozy Corner
Frosted White Mini Donkey
Here are some of the images that are associated with the COOKBOOK COUNTER:
Need help or suggestions?