Farmville 2 is releasing a new crop Blackcap Raspberries into the game for a limited time only and we have the early preview of it. Watch out for this new additions which also iincludes Blue Polish Rabbits, Green Common Eidar Duck, Pink Vitex Trees,  Poitevin Horse and  more. They will start to roll out on April 13, 2015 (Monday).
CROPS: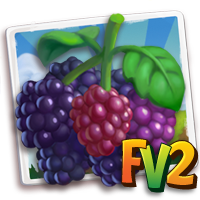 Blackcap Raspberry
ANIMALS:
Karakul Sheep
Blue Polish Rabbit
Poitevin Horse
Green Common Eidar Duck
TREES:
 Pink Vitex Tree
Common Juniper Tree
Bael Tree
Need help or suggestions?